From New York Times and USA Today bestselling author Rachel Van Dyken comes a new story in her Seaside Pictures series. ABANDON, a book in the 1001 Dark Nights collection is now live.

About ABANDON
It's not every day you're slapped on stage by two different women you've been dating for the last year.
I know what you're thinking. What sort of ballsy woman gets on stage and slaps a rockstar? Does nobody have self-control anymore? It may have been the talk of the Grammy's.
Oh, yeah, forgot to mention that. I, Ty Cuban, was taken down by two psychotic women in front of the entire world. Lucky for us the audience thought it was part of the breakup song my band and I had just finished performing. I was thirty-three, hardly ready to settle down.
Except now it's getting forced on me. Seaside, Oregon. My band mates were more than happy to settle down, dig their roots into the sand, and start popping out kids. Meanwhile I was still enjoying life.
Until now. Until my forced hiatus teaching freaking guitar lessons at the local studio for the next two months. Part of my punishment, do something for the community while I think deep thoughts about all my life choices.
Sixty days of hell.
It doesn't help that the other volunteer is a past flame that literally looks at me as if I've sold my soul to the devil. She has the voice of an angel and looks to kill—I would know, because she looks ready to kill me every second of every day. I broke her heart when we were on tour together a decade ago.
I'm ready to put the past behind us. She's ready to run me over with her car then stand on top of it and strum her guitar with glee.
Sixty days. I can do anything for sixty days. Including making the sexy Von Abigail fall for me all over again. This time for good.
Damn, maybe there's something in the water.
Every 1001 Dark Nights novella is a standalone story. For new readers, it's an introduction to an author's world. And for fans, it's a bonus book in the author's series. We hope you'll enjoy each one as much as we do.
Purchase Your Copy Today!!
Excerpt
"You ready?" I gripped my drumsticks tightly in my right hand as the screaming from the crowd pierced my ears, causing an onslaught of adrenaline to pulse beneath my skin.
Drew, one of the leading frontmen for our band, Adrenaline, rolled his eyes and shot me a middle finger. Then he straight-up tugged his leather pants down below his hips to show off his legendary V.
We get it, bro, you've got an eight-pack where there's usually only six.
With a flourish, I pulled off my simple white tee and shrugged. "What? Two can play that game."
"Seriously, guys?" Will gave me a shove. "They already gave us shit last time about you two comparing dicks. It's the Grammys, not the Super Bowl. We have to be clothed."
I eyed him up and down. "Question. Was it your plan to go out there looking like the dad of the group, or was it just a happy accident?" He was in skinny jeans and a simple vintage tee and wore his typical thick black glasses that somehow still got him action from his wife, actress Angelica Greene. It was confusing when Will got action and I didn't.
Not that I wasn't getting any.
I inwardly smirked. I was dating one of our background dancers, while at the same time hooking up with one of Zane's—both of which were performing with us tonight. Hey, it wasn't like I planned for them to ever meet! And before you get your panties in a twist and start calling me a whore while chanting things like "I pray your dick falls off," let me explain.
I have a solid reason for dating both women.
You ready for it?
The truth bomb of the century?
I don't actually have a heart. You see, a long time ago in a land where my innocence thrived—you know, before the mistakes with the drugs, alcohol, and the time I carried a live chicken on stage and kissed it—I was in love.
Real love.
Not the kind where you say it just because you want to have sex with someone so badly, you're willing to sell your soul to the devil. Twice.
Real, honest to God love.
Her name? Abigail.
Her current status? Breaker of souls and spawn of Satan.
About the Author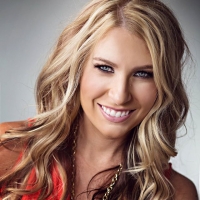 Rachel Van Dyken is the New York Times, Wall Street Journal, and USA Today Bestselling author of regency and contemporary romances. When she's not writing you can find her drinking coffee at Starbucks and plotting her next book while watching The Bachelor.
She keeps her home in Idaho with her Husband, adorable son, and two snoring boxers! She loves to hear from readers!
Connect with Rachel Van Dyken